About Smith Equities Real Estate Investment Advisors "SEREIA"
Founded in 1990, Smith Equities Real Estate Investment Advisors (SEREIA) is a "boutique" Multifamily Real Estate Brokerage firm that uses its own proprietary industry-leading technology and experienced senior multifamily real estate advisors to represent our client's needs.
SEREIA is a leader in apartment sales and financing throughout Florida with investment sales and financing of over 34,000 Apartments in over 240 transactions. SEREIA is focused on helping owners and lenders understand and dispose/refinance multifamily assets.
SEREIA has the most knowledgeable sales force in the business. At SEREIA, we advise Buyers and Sellers when to Buy or Sell apartment communities!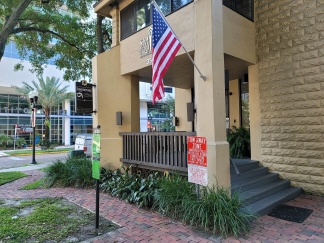 Smith Equities Headquarters
Our Mission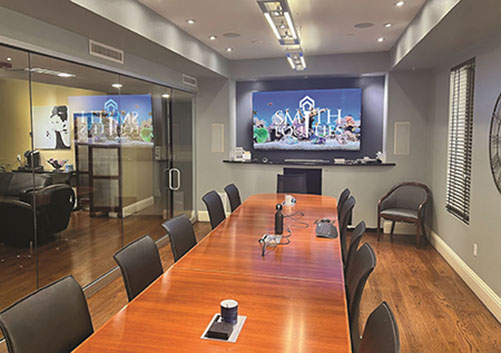 Smith Equities & BoomerangOffice.com
Smith Equities Corporation's team of multifamily specialists are focused in providing unparalleled assistance in the complete sales process. Our slogan "Multifamily Solutions with a Commitment to Excellence" ™ best describes our dedication and involvement from the initial marketing phase thru the closing. Our company focuses on relationships and work like no other brokerage company to earn your business. We go to great length in protecting confidential information and maintaining the excellent relationships that we have.
In 2005, Smith Equities Real Estate Investment Advisors (SEREIA) developed an on line rental survey to allow anyone who updates their rents and occupancies to get a free comp report on up to 10 properties surrounding their property. MyRentComps). All information that is updated on MyRentComps also automatically appears on: www.ApartmentsNowAvailable.com which is password protected. This site was designed to allow property owners the ability to give out rents, availability on their entire portfolio and to prospective residents who must enter their email and property code in order to see your information. Now property owners and managers can send Drive By traffic up to the internet without loosing them to their competition and other listing services. Owners and Management users who update their rents and occupancies also get another free website called MyApartmentRent which is designed for existing residents to be able to pay their rent on-line through any of our 3rd party integration partners.
Deals Closed By Property Type
Smith Equities Deals Closed by Property Type
| Property Type | Deals Closed | Units | Total $ |
| --- | --- | --- | --- |
| Apartments | 155 | 23,028 | $1,094,973,955 |
| Condos | 4 | 87 | $8,006,000 |
| Development Land (Conventional) | 18 | 4,206 | $113,654,947 |
| Mortgage (Debt and/or Equity) | 31 | 4,238 | $169,394,000 |
| NNN Retail | 4 | 4 | $9,050,000 |
| Office | 8 | 8 | $14,760,000 |
| Student Apartments | 13 | 1,726 | $224,124,966 |
| Student-Development Land | 5 | 1,135 | $35,685,100 |
| Warehouse | 4 | 4 | $8,144,250 |
| Grand Total | 242 | 34,436 | $1,677,793,218 |