Mark D. Smith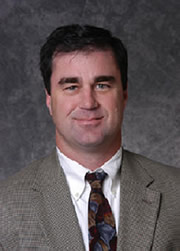 Mark D. Smith
Senior Investment Advisor
Email: msmith@amecs.com
Phone: (407) 422-0704 Ext. 102
Past-President-Florida Apartment Association (FAA) 2004-05
Related : Small Multifamily Property Owner since 1987. Multifamily Consultant with Smith Equities Corporation since August 1990. President of the Apartment Association of Greater Orlando 1998-1999.
About Mark D. Smith
Mark Smith is a Graduate of The University Of Florida where he earned a Bachelor of Science Degree in Finance (1986) and maintains his avid support of the "Gators". Mark has owned, renovated and managed Apartments in a Downtown Orlando Historic District since 1987. Mark obtained his Real Estate salesman License in February 1990 and joined Smith Equities Corporation in August 1990. Mark currently holds the office of President Elect of the Florida Apartment Association and is slated for presidency August 2004. As a Multifamily Investment Consultant, Mr. Smith has helped Smith Equities Corporation develop into a highly respected market leader in Multifamily Sales and continues to promote and excel Smith Equities Corporation as the most technologically advanced and ethically conscious Brokerage in the industry.
Real Estate
Mr. Smith has an outstanding track record of closing Real Estate Transactions over a broad spectrum of apartment types. With extensive experience in over 40 Apartment related transactions, from D-minus to Class A Institutional product, Mark is uniquely qualified in all aspects of Apartment Evaluations and Sales. Mark has served on The Apartment Association Of Greater Orlando Board of Directors since 1992 and served a two year term as president for the Association in 1998 and 1999. Mark has served as a delegate to the Florida Apartment Association since 1994 and has held multiple offices within the association including Treasure, Legislative Chair, APAC Chair, Education Conference Chair and President.
Other Points Of Interest
When Mr. Smith is not playing Real Estate, his other interests include Basketball, both playing and watching, "Yachting" and other water sports. Mark also enjoys spending quality time with his two sons, Sean age 15 and Logan age 11.