Geoffrey M. Harlan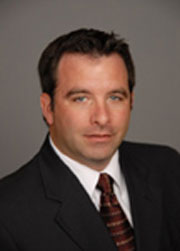 Geoffrey M. Harlan
Email: Geoffrey M. Harlan
About Geoffrey M. Harlan
Geoffrey M. Harlan grew up in Ann Arbor Michigan before serving nine years in the United States Navy where he worked hard, traveled and gained knowledge, experiences and friendships that he will always have and never forget. While in the Navy, he finished a Bachelor's Degree in Business Administration with a specialization in Computer Information Systems (CIS) from St. Leo University.
Mr. Harlan brings a sterling reputation, strong work ethic, and a well-established industry related background to Smith Equities Real Estate Investment Advisors (SEREIA) with the goal of personifying with every client the company's mission of "building a portfolio of trust, one property at a time!"
Professional Experience
Mr. Harlan began his career in Real Estate in 2000 with Triad Research & Consulting, Inc. by applying his CIS skill set to design and manage information and database systems to track and trend rental multifamily markets. He managed processes for data acquisition and production of quarterly and semi-annual real estate reports in primary and secondary markets throughout Florida.
Mr. Harlan then quickly started working in the field of applied residential real estate research and has completed assignments throughout Florida and in various other states for developers, investors and lenders for many types of investment classes such as conventionally financed and below market rate rental apartments, condominiums and assisted living facilities (ALF's).
Mr. Harlan has remained active in industry organizations such as Tampa Real Estate Investment Council, various local apartment associations, the Florida Apartment Association and is also a past President within the Tampa Bay Area Apartment Association.
After obtaining his Florida Real Estate license, Mr. Harlan joined SEREIA as an Investment Advisor. In 2008, he started helping the President of SEREIA, Robert Smith, enhance and promote his Award Winning (National Multifamily Executive's (MFE) 2008 Best Use of Technology) rental survey system, MyRentComps.com and ApartmentsNowAvailable.com.
Personal
Mr. Harlan is married and lives in Tampa, Florida with his wife and two children. He enjoys watching his children grow up and now has a young driver in the household (he enjoyed watching the younger years better!!!). He enjoys studying and observing various investment markets and dabbles in a few of them. Hobbies include running, working out, golfing and spending any free time with family and friends.