David A. Reed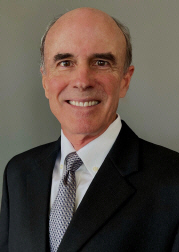 David A. Reed
Senior Multifamily Investment/Development Advisor at Smith Equities Real Estate Investment Advisors (SEREIA)
Email: David A. Reed
Portfolio: Right-click and choose 'Save link as...' to download: Download Reed Companies PowerPoint
Education & Certifications:
Southern Polytechnic State University, Marietta, GA
Bachelor of Architectural Engineering
Associate of Civil Engineering Technology-Structural Materials & Design
Florida Certified General Contractor - License # CGC042123/CGCA42123, 1987
North Carolina Certified Unlimited General Contractor - License # 50379, 2002
City of San Marcos, Texas Building Contractor - Commercial License # B-BL-2500, 2008
Florida Certified Roofing Contractor - License # CCC056820, 1992
Florida Real Estate Salesman - License # 0530877, 1988
Professional Experience:
Middleburg Communities, LLC, Vienna, VA 2022 - 2023
Middleburg www.middleburgcommunties.com is a leading investment firm maximizing value through a fully integrated approach to the acquisition, development, construction, and operations of high-quality attainable rental housing. Since 2004, Middleburg has acquired and developed more than 22,700 apartment units, executing over $3 billion in transactions.
Managing Director - Florida
As Managing Director of Development, Mr. Reed had responsibility for Middleburg's single-family for rent and conventional multi-family development activities throughout the State of Florida ensuring strategic and significant regional growth. He was responsible for managing the timely completions and financial success of developments for the firm.
Reed Companies, Inc., Orlando, FL 1991 - 2022
Privately held general contractor and real estate development firm www.reedcontractors.com with a portfolio of commercial and residential assets. Nationally ranked 304th and 336th in 2004 & 2005 respectively. Reed Contractors II, Inc., a subsidiary, provides third-party general contracting and construction management services.
President and Principal
Responsible for leading all operations and personnel of the holding company and subsidiary companies covering land acquisition, development, construction, partner relations, and asset ownership.
Developed, constructed, and managed over $498M in high-rise condominiums, student housing, and market-rate apartment communities, hospitality, commercial, and single-family residences in Texas, North Carolina, Nevada, and throughout Florida.
PMW Construction, Inc., Orlando, FL 1990 - 1991
Construction subsidiary of privately held real estate development and investment company Park Myers Woodside Group with a portfolio of apartment communities, single-family residences, and retail centers.
Vice President of Construction
Responsible for the development and construction of $14M in garden-style apartment communities.
Direct construction responsibility for single-family residences in four communities including prestigious golf country clubs Sawgrass TPC, Ponte Vedra Beach, FL, and Eagles Trace TPC, Coral Springs, FL.
General contractor license qualifier for the company.
Picerne Real Estate Group, Orlando, FL 1988 - 1990
Southeast regional office of one of the largest diversified real estate management and development firms in the country. Picerne www.picerne.com is a leader in providing high-quality housing in markets throughout the United States and is a full-service construction, design, development, management, and acquisition real estate firm.
Senior Project Manager
Managed and responsible for all aspects of construction from permitting to property management turnover of upscale apartment communities located in West Palm Beach, Deerfield Beach, Coral Springs, and Sunrise, Florida.
Above communities consisted of 1364 units with a construction value of $41M.
The Calibre Companies, Atlanta, GA 1983 - 1988
Privately held real estate company of upscale apartment communities and for-sale condominiums with full service in-house development, construction, and property management. Ranked 35th out of the top 100 multifamily developers in the nation during the mid-1980s.
Regional Director of Construction - Florida (1987 - 1988)
Full responsibility for leading all areas of licensing, development, design, permitting, and construction of four luxury apartment communities consisting of 1,132 units with a construction value in excess of $28M.
Responsible for consolidating corporate offices in Tampa and Boca Raton with the Florida regional office located in Orlando.
General contractor license qualifier for the corporation.
Vice President of Construction - Texas (1984 - 1987)
Selected to join newly promoted company Partner to start up regional full-service development, construction, and property management business unit located in Austin, TX.
Shared responsibility for creating a new portfolio of branded multifamily product. Daily direction of the entire development and construction team. Fully responsible for creating a construction department.
Completed three luxury apartment communities of 527 units with a construction value over $13M.
Project Manager/Superintendent - Georgia (1983 - 1984)
Promoted to Project Manager within 7 months of joining the company and given the project management responsibility of a new 296 unit apartment community worth $9.5M in construction.
Project field superintendent of a 120 unit phase II apartment community. $3.84M of construction costs.
Bennett & Pless, Atlanta, GA 1979 - 1983
Leading structural engineering consulting firm www.bennett-pless.com serving architects and the construction industry.
Responsible for the design and coordination of structural engineering for high-rise office buildings, hospitals, and retail shopping centers.
Project Engineer
PROJECT LIST & DEAL SHEET
Community
Location
Units
Project Cost
Summary
Multifamily - New Construction
Mosby Twin Laurel Apartments
Nokomis, FL
330
$94,700,000
2022 - 2023 - Development - 4 story, elevator conditioned corridor market rate - Design, entitlements, rezoning, financial analysis
Hamlet Legacy Trail - BTR
Venice, FL
260
$91,830,000
2022 - 2023 - Build to Rent - Cottages, Duplexes & T.H.s - Pre-development, financial feasibility analysis, market analysis, permits
Hamlet Avalon - BTR
Wesley Chapel, FL
260
$79,100,000
2023 - Build to Rent - Cottages, Duplexes & T.H.s - Pre-development, building permits, financial feasibility analysis, market analysis
Mosby Avalon Apartments
Wesley Chapel, FL
338
$87,000,000
2023 - Present - Development - 4 story, elevator conditioned corridor market rate - Design, permits, CA, asset management
Mosby Citrus Ridge Apartments
Davenport, FL
300
$80,400,000
2022 - Present - Development - 4 story, conditioned corridor market rate apts - Development & CA, permits, asset management
Hamlet Wildlight - BTR
Yulee, FL
250
$72,000,000
2022 - Present - Build to Rent - Cottages, Duplexes & Townhomes - Development & CA, building permits, asset management.
The William - Univ. of Georgia
Athens, GA
370
$51,199,500
2019 - 2022 - Student Housing - Development & CM, land purchase, entitlements, site &building permits, asset management
The Union at Auburn
Auburn, AL
505
$52,503,000
2018 - 2020 - Student Housing - Development & CM, land purchase, entitlements, site &building permits, asset management
Arive 850 Apartments - FSU
Tallahassee, FL
140
$10,845,000
2017 - Student Housing - Construction & Development, land purchase, entitlements, site & building permits
Melbourne Commons - FIT Univ.
Melbourne, FL
120
$5,585,200
2016 - Student Housing - Construction - General Contractor
Stetson Commons - Stetson Univ.
Deland, FL
72
$3,239,200
2015 - Student Housing - Construction - General Contractor
Hayden Commons - FSU
Tallahassee, FL
64
$2,653,100
2015 - Student Housing -Construction - General Contractor
Weston Park Apartments
Longwood, FL
202
$19,930,000
2013 - 2014 - Development - TOD market rate & structured parking, design, entitlements, permitting
Casa Mirella Apartments
Ocoee, FL
216
$18,500,000
2013 - Construction, market rate, project management
Ventura Village - UNLV
Las Vegas, NV
581
$44,410,000
2014 - Student Housing - Development, financial feasibility analysis, equity & debt sourcing
Courts at Riverbend - Texas State
San Marcos, TX
748
$29,500,000
2009 - Student Housing - Development, land purchase, entitlements, site & building permits
Monarch Condominiums
Orlando, FL
179
$78,900,000
2007 - Development - 24 story high-rise, in-fill site, entitlements, permits, marketing, sales, financing
The Biarritz Condominiums
Daytona Beach, FL
100
$26,100,000
2007 - Development - 15 story in-fill site, preliminary city planning and zoning approval
Tradewinds Condominiums
Palm Bay, FL
160
$41,091,000
Development - Pre-development design, city planning, zoning and city council conditional use permit
Grand Isle Condominiums
N. Hutchinson Isl., FL
49
$24,000,000
Construction & Development - G.C., 13 story beach front, design, permits, sales & marketing, condo docs
College Court - Univ. South FL
Tampa, FL
356
$10,250,000
Student Housing - Construction & Development - G.C., land acquisition, planning, management, disposition
Village Green - NC State Univ.
Raleigh, NC
468
$13,900,000
Student Housing - Construction, Development, G.C., land acquisition, planning, design, management, sale
Seminole Ridge - FSU
Tallahassee, FL
384
$10,400,000
Student Housing - Construction, development, G.C., acquisition of unfinished project thru completion
College Station - Univ. Central FL
Orlando, FL
304
$8,500,000
Student Housing - Construction, development, G.C., property management, disposition
Golf Terrace - Phase II
Winter Springs, FL
250
$10,192,000
Development, Construction of market rate apartments, design, permitting, general contractor
Golfview
Lake Mary, FL
276
$14,656,000
Construction, market rate, general contractor
Camargo Club
Altamonte Spgs, FL
252
$9,636,800
Construction, market rate, general contractor
Chatham Crossing
Orlando, FL
320
$7,888,000
Construction, market rate apartments, general contractor
Chatham Pines
Orlando, FL
208
$5,127,000
Construction, market rate apartments, general contractor
Flamingo Key
Sunrise, FL
320
$10,880,000
Construction, market rate apartments, project management
Royal Palm Key
W. Palm Beach, FL
400
$11,560,000
Construction, market rate apartments, project management
Coral Key
Coral Springs, FL
364
$10,520,000
Construction, market rate apartments, project management
Siesta Key
Deerfield Beach, FL
280
$8,092,000
Construction, market rate apartments, project management
Calibre Court
Boca Raton, FL
190
$6,840,000
Construction, market rate apartments, Director of Construction, general contractor
Calibre at the Summit
Orlando, FL
480
$12,288,000
Development, market rate apartments, site plan approval, permitting
Calibre Downs
Clearwater, FL
250
$8,000,000
Construction, market rate apartments, Director of Construction, general contractor
Calibre Bend
Orlando, FL
212
$7,208,000
Construction, market rate apartments, Director of Construction
Calibre Crossing
Austin, TX
183
$4,511,000
Construction & Development - market rate apartment, design, entitlements, permitting
Summit Creek
Austin, TX
164
$4,042,000
Construction & Development - market rate apartment, design, entitlements, permitting
Summit Oakes
Atlanta, GA
296
$9,472,000
Construction, market rate apartments, project management
Summit Station II
Atlanta, GA
120
$3,840,000
Construction, market rate apartments, project management
11,321
$1,101,288,800
Multifamily Renovations
Park Lane Apartments
Gainesville, FL
228
$450,675
2013 - 2014 Construction - exterior renovation and structural repairs
Winter Park Woods
Winter Park, FL
348
$863,600
Construction - general contractor for exterior rehabilitation
Lakeside North
Altamonte Spgs, FL
480
$407,200
Construction - general contractor for exterior rehabilitation
Beach Club
Orlando, FL
183
$700,000
Construction - general contractor for interior and exterior rehabilitation
Camden Springs
Altamonte Spgs, FL
436
$425,000
Construction - general contractor for exterior rehabilitation
1,675
$2,846,475
Commercial
Sleep Inn & Suites
Jacksonville, FL
80
$3,065,448
Construction - General Contractor
Heathrow C.C. Maintenance
Lake Mary, FL
1
$278,000
Construction - General Contractor, maintenance office building
Batteries Plus
Altamonte Spgs, FL
1
$165,000
Construction - General Contractor, retail free standing building
We Care Hair Salon
Brandon, FL
1
$30,000
Construction - General Contractor, retail tenant improvements
We Care Hair Salon
Bradenton, FL
1
$23,000
Construction - General Contractor, retail tenant improvements
We Care Hair Salon
Port Orange, FL
1
$35,400
Construction - General Contractor, retail tenant improvements
85
$3,596,848
Single Family
Single Family Residences
State of Florida
31
$5,067,100
Development and Construction - general contractor and custom home builder
University Estates
Orlando, FL
39
Construction - suburban housing community, general contractor
Hawksnest at Metrowest
Orlando, FL
66
Construction - suburban housing community, general contractor
Eagle Creek
Coral Springs, FL
77
Construction - suburban housing community, Eagles Trace TPC, general contractor, bank work-out
Hammock Cove
Ponte Vedra, FL
64
Construction - suburban housing community, Sawgrass TPC, general contractor, bank work-out
277
$5,067,100